Buy-a-Box Bonus: MTG Arena Swag Bags
April 2, 2020
|
2 min to read
As game stores the world over have had to close their doors and restrict gatherings, we've been amazed and humbled by the creative ways they've found to connect with their customers, and we've launched several initiatives over the last few weeks that we hope will help.
Meanwhile, we know the Magic community is eager to support their LGS amid these difficulties. Today we're talking about another opportunity for them to do so.
Buy-a-Box Bonus: Magic Arena Codes that Unlock Items to Show LGS Support

Starting now, if one of your players would like to preorder Ikoria: Lair of Behemoths and your store is able to take preorders, not only can you ship them the Buy-a-Box promo in the mail. . .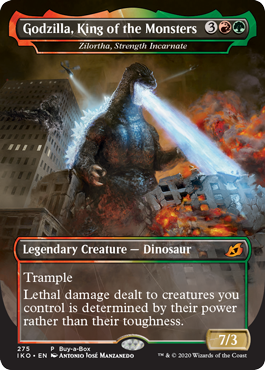 . . .but you'll an also send them a code for items on Magic: The Gathering Arena that will let others know they support your local game store.
They look a little like this: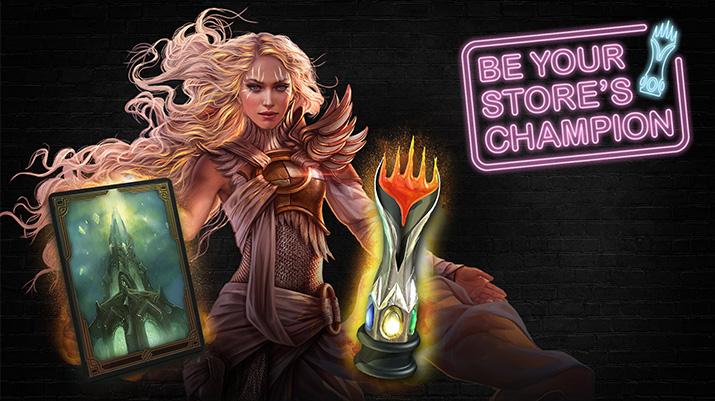 The codes are being sent to you as we speak, so keep an eye on your inbox. We do understand that accepting preorders is a challenge for many stores right now. We hope that encouraging fans to commit to supporting their LGS in this way will help you manage that effort.
*Availability of MTG Arena Swag Bags varies by region
Stay Safe, Stay Connected
We know that not every WPN member is going to have the ability to stay open or to ship product out at launch. Even if you can't ship product, you can stay connected to your community, even while they're stuck at home.
Here are some tools that we hope will help.
First, you can use the template found here to create a Discord server with a single click. Discord is a great way to create a hub for your Magic community, organize remote events, and more. Get a walkthrough of how to use it here.
Second, we've taken our new event management tool, Wizards Eventlink*, into alpha testing ahead of schedule, in order to meet the need for remote Magic events. Eventlink is meant for in-store play, but its features can help facilitate events via webcam or Magic Arena. Read the walkthrough here before you get started.
Share your community channel however and wherever you can. Encourage players to share that online hub with their friends and fellow players, too. While we all adjust to gathering online, connections are going to depend on friends reaching out to friends.
Your players are eager for the chance to share your store and be an advocate for you while we all adjust to a different way of staying connected. They can do it by doing many of the things they've always done at your store: shop, play, and stay connected. We hope this will help.