The Definitive Guide to Wizards EventLink
March 22, 2021
|
5 min to read
Here's everything you need to know about Wizards EventLink—what it is, what it does, and how to use it. Let's get started!
Wizards EventLink is the Wizards Play Network's event management tool—and it makes scheduling, reporting, and running events easier than ever before.
But you don't have to take our word for it—WPN members love it, too.
You don't have to change a lot about what you're doing as a Tournament Organizer—it just feels smoother. — Kiki Labad, Cerberus Games.
What makes Wizards EventLink so awesome? We're glad you asked.
Simply put, EventLink is the best Magic event reporting tool we've ever made.
Here's what you can do with EventLink:
Access from any device with a browser.
The ability to access it from any type of device that can access the internet is great. Now our staff can take results on their smart phones and tablets without being locked into sitting at one computer all night. — Greg Peck, Greg's Games
Use EventLink from your computer, phone, tablet—wherever!


New features and improvements added every two weeks


Save your tournament info across devices


Run multiple events at once on multiple devices


Multiple Tournament Organizers can log in at once
Report automatically.
Save time by skipping event reporting


Avoid upload errors


Just end the event—you're done with reporting!
Add staff yourself.
Choose different permission levels for your staff


Scorekeepers—run events only


Admin—do almost anything that EventLink permits!
Use an Event Template to set up an Arena event



Players will Direct Challenge each other in Arena


Results will be automatically reported
Integrate with Magic Companion.
Players enter an Event Code from their phones and are in!


Players report their results from their phones


Pairings automatically send to player's phones
What is Magic Companion?
Magic Companion is a phone app that players download to enter events, report results, check pairings, and more.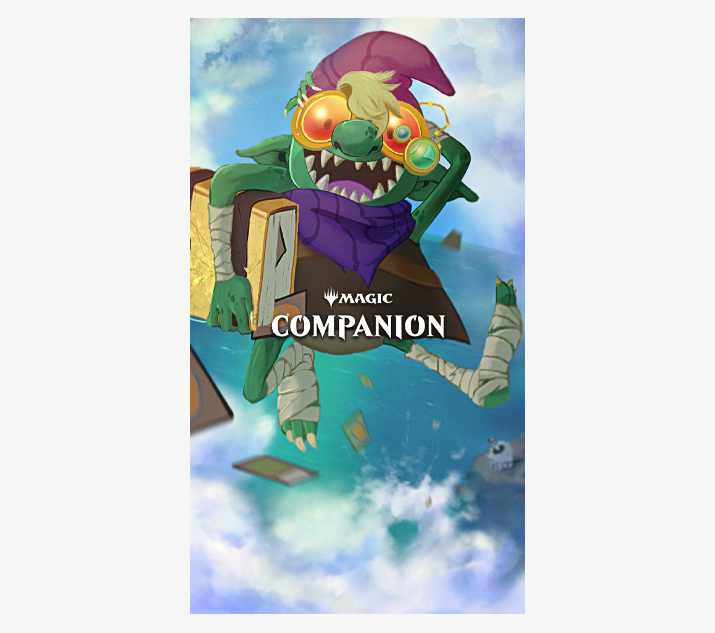 Your players can download Companion for iOS or Companion for Android right from the App Store or Google Play.
Player registration is very easy, whether using the Companion app or entering the players ourselves. — Matt Bartholomew, Cool Stuff Games - South Orlando.
Companion doesn't just make life easier for players—it makes running and reporting an event quicker and simpler on your end by taking the detailed work of recording results and creating pairings off your Tournament Organizers' shoulders.
Get Started with Wizards EventLink
Signing up for EventLink is a simple process.
Create a Wizards Account if you don't have one already.


Fill out this Wizards EventLink form to let us know that your Wizards Account belongs to your store.


Once you're connected (it can take up to a day), log in to EventLink.


Add your staff under Store Settings in the lower left corner.


Create your first EventLink event!
Creating an Event with Wizards EventLink
To create an event in Wizards EventLink, click the Create New Event button in the upper right of the calendar page.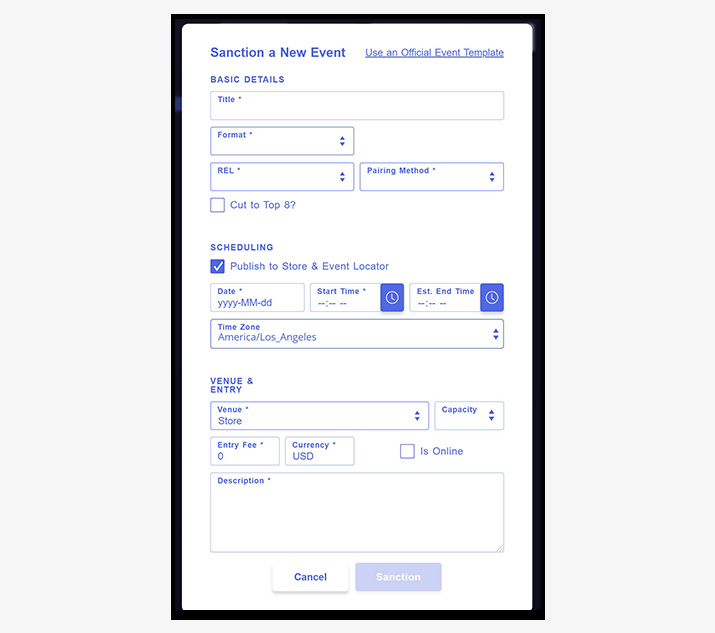 You can either fill out all the details yourself or select an Official Event Template.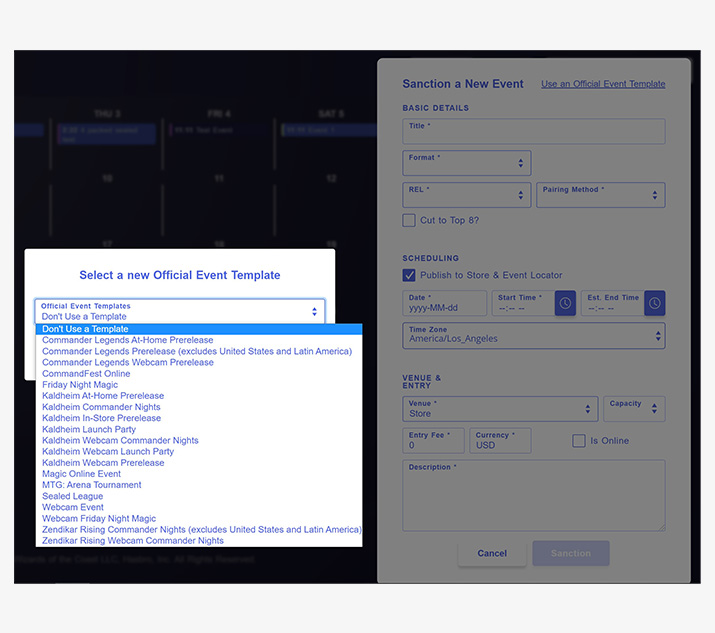 These are great for creating those staple WPN programs, but in the future, expect to be able to make your own as well as recurring event templates to schedule your season all at once.
If your region does not have in-store play, you will be limited to running events that are templated for online or at-home play.
If you're ready to fire the event right now, just hit Sanction and you're ready to go. If you want to schedule an event for the future, check the Publish to Store & Event Locator box then hit Sanction. It will then appear in your calendar view.
Running an Event with Wizards EventLink

Once they enter the code, players will appear under Expedited Players. Then, simply click on their name and press Enter to enroll them in the event.
If you have a player that doesn't have a Wizards Account and is unable to create one, you can add them as a guest for the event. A guest account is a throw-away account and can only be used one time.
You can overwrite any results they enter, so no need to worry if a player makes a mistake. Both players will be able to see the results on their app, so they can confirm that they have been entered correctly.
Enter players into your event by their Wizards Account email address. You can also provide them the code listed at the top of the screen to "Join an Event" in Magic: The Gathering Companion.
Players using Companion can enter results with the app, or you can enter results yourself.
Once the event has ended and all rounds are recorded, it's reported to us automatically. No more upload errors!
Stay Up to Date with EventLink Updates
EventLink is improving all the time—in fact, the EventLink team pushes new features every two weeks.
We're incredibly grateful to WPN retailers like you for taking the time to share your feedback, so keep those comments coming! You can send feedback directly through EventLink—the team reads every single piece.