The Key to Accessibility
April 26, 2016
|
3 min to read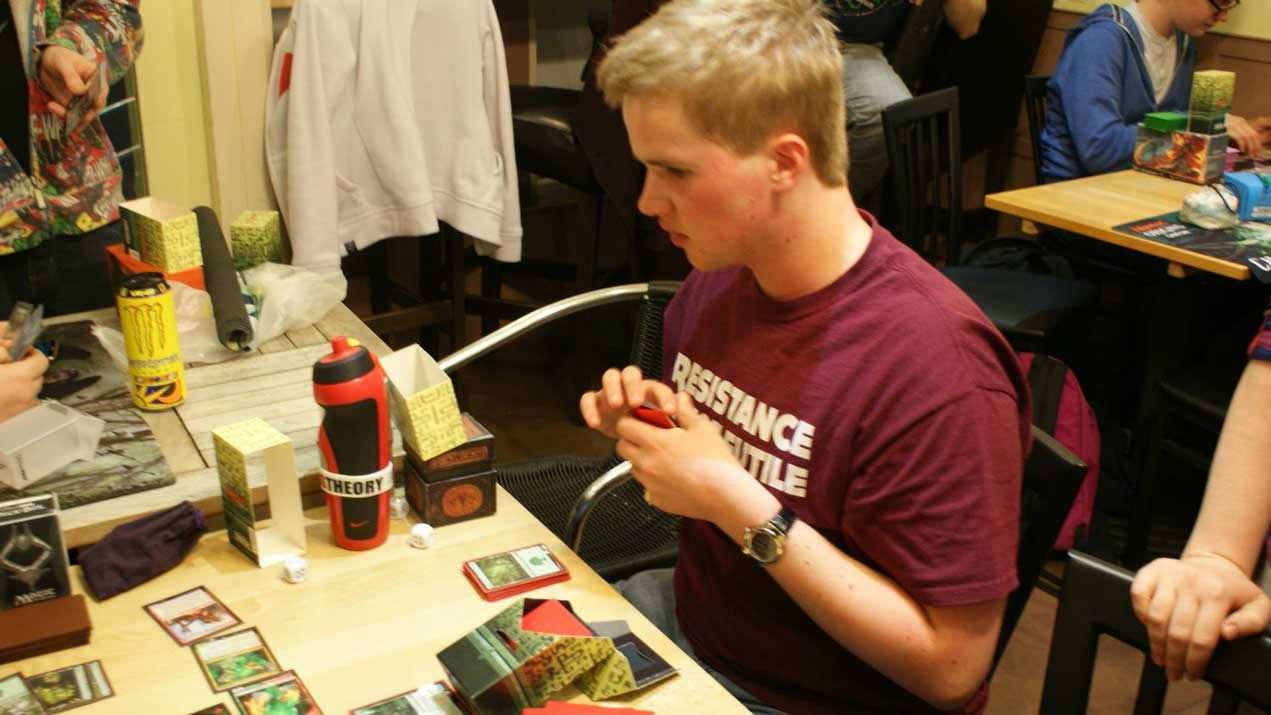 Richard is an avid Magic: The Gathering player known for his stylish shirts and great sense of humor. He regularly attends Friday Night Magic and is a longstanding member of his Magic community. Richard is also visually impaired.
He'd never participated in a Prerelease because his system of Brailling card sleeves was so time-intensive.
But when Imogen Tilley became the tournament organizer at Juicafe in England, she was determined to make it possible for Richard to join in her store's events.
"The key to accessibility is flexibility . . . A good tournament organizer will always look for a way to include a player before turning them away . . ."—Imogen Tilley
Imogen needed to be flexible without breaking the Magic Tournament Rules so she worked with her Regional Coordinator to create a plan of action.
She allotted Richard two extra hours before the event began to label sleeves with his Brailler machine.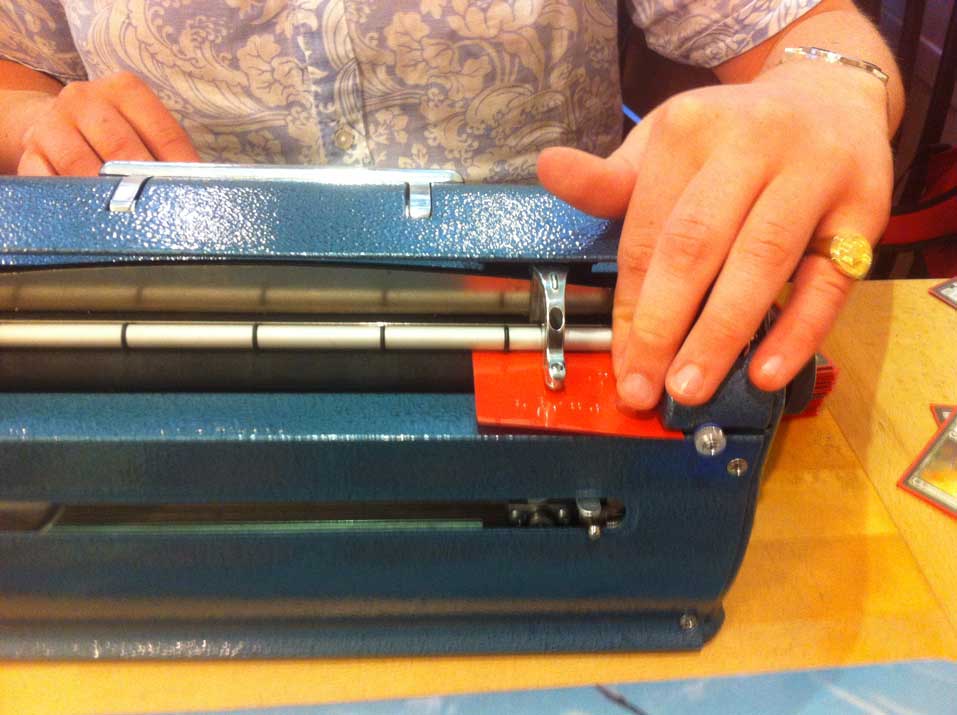 To avoid giving Richard an unfair advantage, she restricted the amount of time he had to open his sealed pool and build a deck to an hour—the same amount of time other players were given.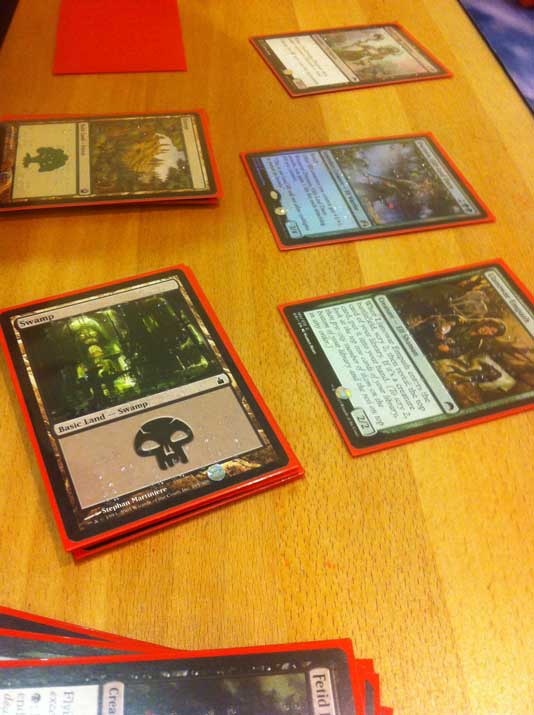 She sat with Richard and read every card of Richard's sealed pool out loud as they opened his boosters. He decided what cards he wanted to include in his deck. After that, she left the playing to Richard and his opponents.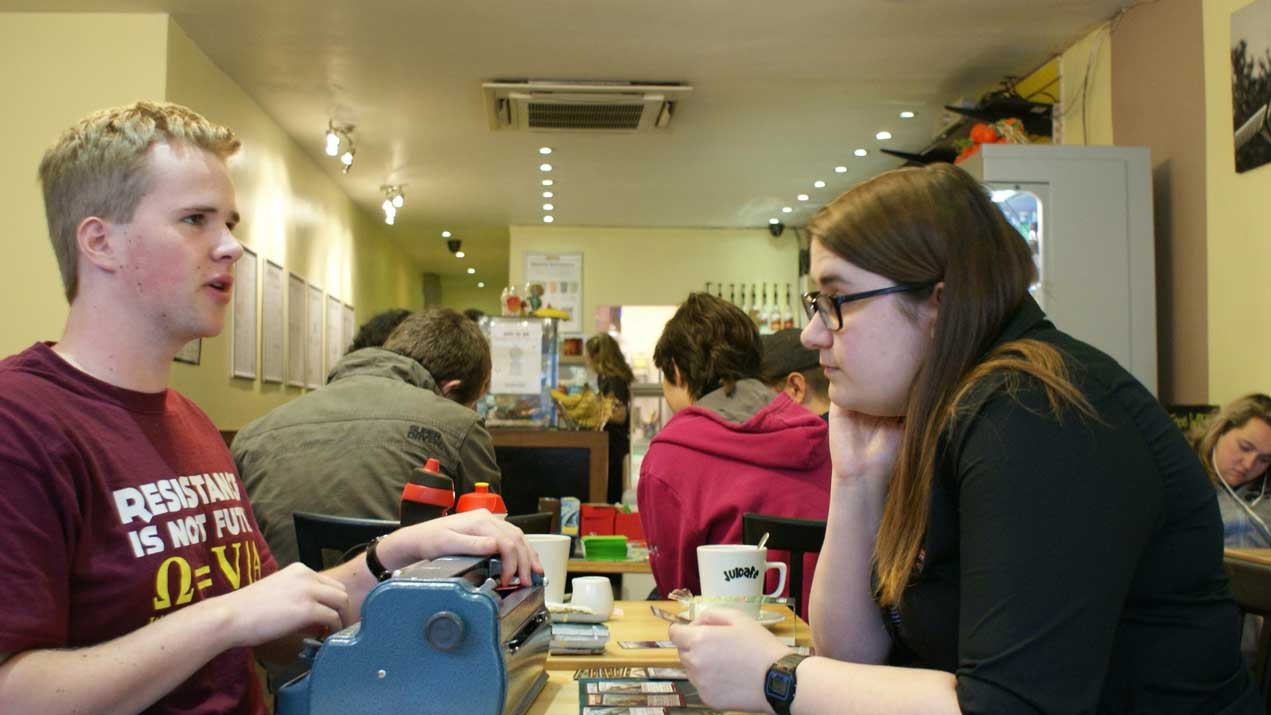 After his first Prerelease, Richard was overjoyed.
"This is a great time to be a blind guy in Magic!"—Richard
Imogen shared her story online and the story went viral, making headlines around the Magic community.
Making Your Events Accessible
Though not common practice, accommodations like this are well within Imogen's rights as a tournament organizer. The official Magic Tournament Rules gives the tournament organizer (or judge) discretion in interpreting and adapting certain rules.
"But it's important to give plenty of warning in advance of any changes or adaptation that have been made or may need to be [made] . . . "—Imogen
Since the implementation of this process, Richard has participated in every Prerelease. He started off playing just on Saturdays, as that was when Imogen was available to assist him. Now he plays both on Saturday and Sunday Prerelease events, with help from his fellow players.
Accommodating Disabled Players in WER
If a player cannot easily move around your playspace for pairings, you can use WER to assign them to table one.
Here's how:
Pair all players automatically as normal.
Click "Edit Matches."
Unpair the players at table one.
Unpair the player you'd like to seat at table one and their opponent.
Pair those players. This should place them in table one.
Pair the two remaining players.
For more ideas on accommodating players with disabilities, check out this article by David Lyford-Smith.
Imogen's efforts to include Richard made Prerelease available to a player who had long wanted to participate but felt like he couldn't. But it had farther reaching benefits than just that.
It demonstrated to the players in her store, in her community, and even around the world—that Magic is "a game for everyone."