Theros Beyond Death Has 2 Buy-a-Box Cards
December 19, 2019
|
2 min to read
Due to a production error, shipping on foil Nyx lands is delayed. Estimated delivery dates below. Get more information here.
North America: January 17–22
Latin America: TBD
Europe: TBD
APAC: January 30–February 3
Japan: January 17–22
For Theros Beyond Death only, the Buy-a-Box promotion comes with a gorgeous bonus: above and beyond the customary Buy-a-Box promo card, you'll have foil full-art lands, dubbed "Nyx Lands" for their arresting illustrations Nyx—Theros's celestial home of the gods, seldom glimpsed by mortals.
Here's what you need to know.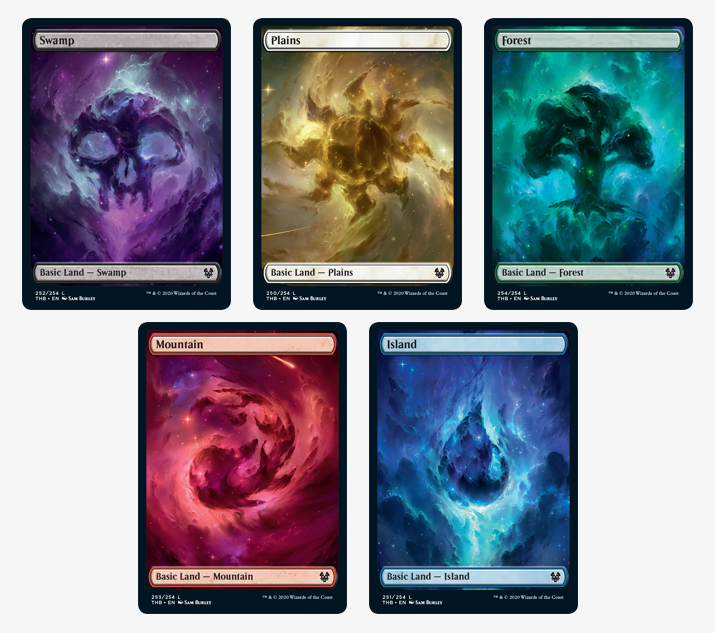 Theros Beyond Death's Buy-a-Box promo is a 2-card pack.
As usual, you've got allocation of advance boxes to sell at Theros Beyond Death Prerelease (talk to you your distributor!) in quantities equal to the number of Buy-a-Box promos you receive. You should have seen your final allocation back in the middle of November.
But here's where things get extra exciting. That Buy-a-Box promo? It's a two-card pack with Athreos, Shroud-Veiled and one foil Nyx Land. The packs are opaque—the land inside will be a surprise. Players get one booster for each full display of Draft Boosters or Collector Boosters they purchase.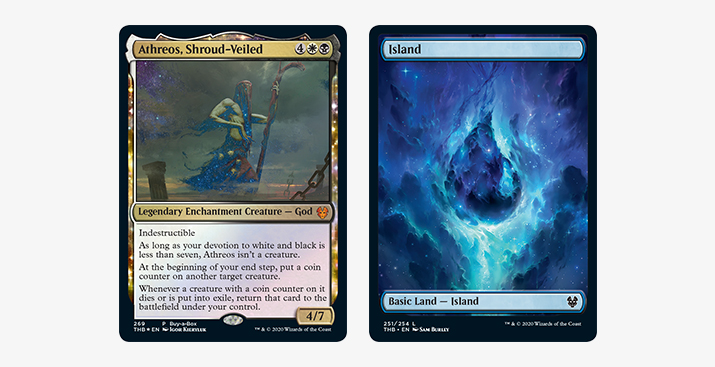 It's meant to be a glimpse of one of Theros Beyond Death's coolest features (there's a Nyx Land in every draft booster, and they appear in the usual foil-to-non-foil ratio) and as a bonus for your earliest preorders.