On November 11, your players will follow heroes back in time to a legendary battle obscured by the mists of history: The Brothers' War. Encourage players to take part in the sibling rivalry that shook the skies of Terisiare by constructing their own massive battle mechs to join the fight.
Now is the time to use your marketing kit materials and special preview cards to spark interest and promote event sign-ups.
The Final 30th Anniversary Promo Revealed: Urza, Prince of Kroog
With this round of previews, the final card we're using for our 30th anniversary promos has been revealed: Urza, Prince of Kroog.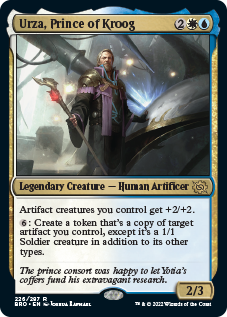 You'll find the Urza, Prince of Kroog promo with a future Prerelease. For The Brothers' War, you can incentivize Prerelease sign ups with Wood Elves, Wall of Roots, Windfall, and Loyal Retainers printed in Chinese (Simplified)—the 30th Anniversary promos for this set.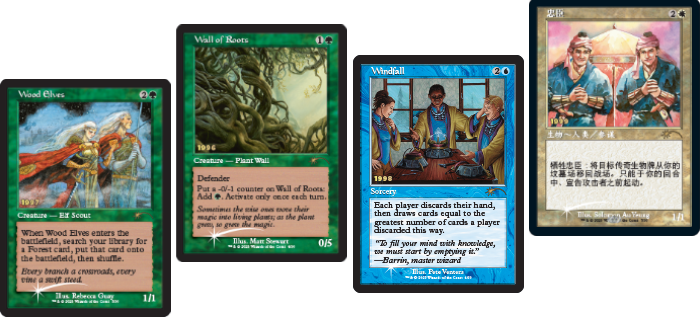 Sharing these promos is just the beginning of all the breathtaking treatments coming with The Brothers' War.
Show Off Mech Basic Lands, Schematic Artifacts, and Transformers Cards
This set is packed with cards that invoke the historic storyline, like the Retro Frame Schematic Artifacts. Players can find Retro Frame Schematic Artifacts in Set and Collector boosters; Serialized Retro Frame Schematic Artifacts can only be found in Collector Boosters.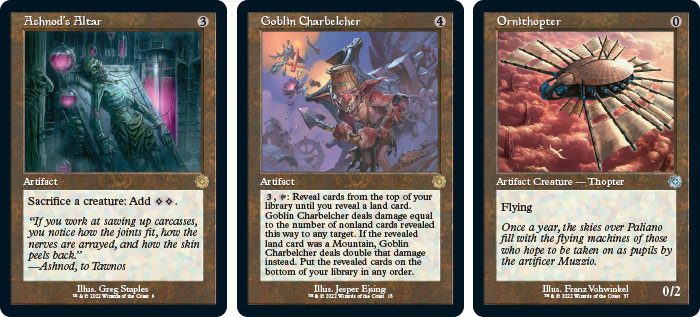 Plus, your players can catch a glimpse of the larger-than-life robot battleground displayed on the Mech Basic Lands. There are two versions of each Mech Basic Land; one representing the unique style of each brother's constructs.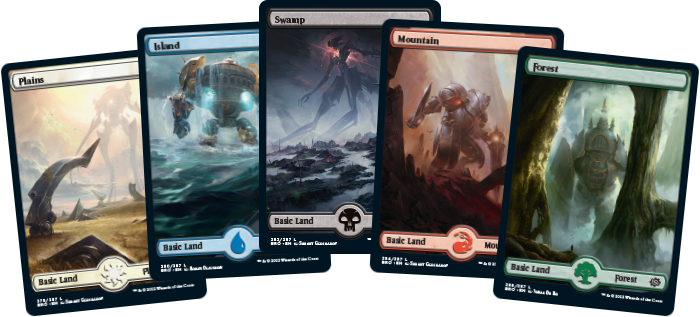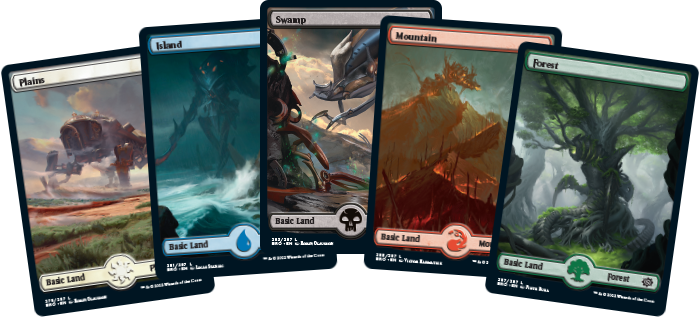 If your community is crazy about mechs, don't forget to remind them about the Universes Beyond collaboration with The Transformers coming with The Brothers' War. Fan favorite characters like Optimus Prime and Megatron show up in the style of the classic 1980s cartoon, or in their Shattered Glass versions.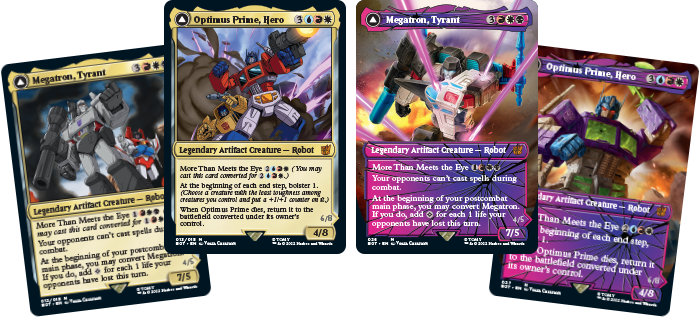 Remind your interested players that Transformers cards can only be found in Set and Collector Boosters, and Shattered Glass treatment cards are found only in Collector Boosters.
Once you've captured players' interest with amazing cards, point them to your store and events so they can make you their go-to shop to experience The Brothers' War.
Promote Your Events with Downloadable Marketing Materials
As you continue scheduling your events, you should visit our marketing materials page and get your hands on some marketing materials to post to your social media platforms. For example, you can use our 30th Anniversary Promos marketing assets to help boost player awareness of what you'll be giving away in-store.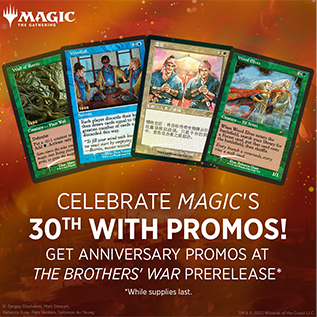 We also have key art banners available for you to transform your social media page into a celebration of The Brothers' War.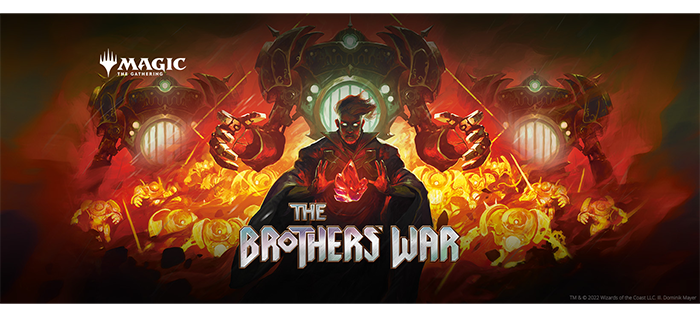 The biggest Prerelease of the year is less than a month away; if you haven't got your event on the books, head to Wizards EventLink now and schedule your Prerelease event!