BIG MAGIC is one of Japan's leading card game shops and a longtime partner who once hosted the Grand Prix. They have WPN stores all over Japan, but as of the beginning of last year, none of them were WPN Premium certified, including BIG MAGIC's flagship store in Namba, Osaka.
A WPN Premium designation marks your store as one of the best WPN stores in the world. The Retail Improvement Grant, which is available in the United States, Canada, and Japan, has helped several WPN stores achieve WPN Premium since last year.
Retail Improvement Grants are now available for 2022 and will help stores aiming for WPN Premium. However, if you're working toward a WPN Premium designation, you may wonder: what is possible with a Retail Improvement Grant?
Today, we'll be sharing the story of BIG MAGIC's Namba location that utilized funds from their Retail Improvement Grant to make the leap to WPN Premium in 2021.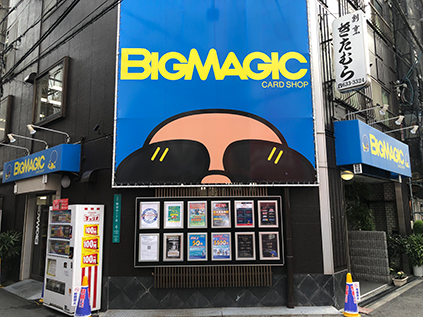 The store welcomed many players over the years and was beginning to show its age. When they began their Path to WPN Premium, the store's appearance did not meet the designation criteria.
However, as a representative card game shop in Japan and a central figure of Magic: The Gathering-related shops across the country, they committed to improving the store in Namba with a clear intention to become a certified WPN Premium store.
The actual project took about four and a half months—here's how they accomplished it.
1. Identify Areas of Improvement
The goal of this project was to achieve WPN Premium, so BIG MAGIC started by checking the interior of their Namba store to identify the parts that needed special attention to meet WPN Premium qualifications.
Many of the suggested changes were small, such as rearrangement of product in-store. After a month-long evaluation, BIG MAGIC determined their large-scale improvements would include replacing wallpaper, flooring, desks, and chairs throughout their space.
The Retail Improvement Grant helped cover many of the purchases and replacement process, and BIG MAGIC worked with representatives from Hakuten, the group that manages and executes the Retail Improvement Grant in Japan.
2. Begin Renovation
Next, it was time for BIG MAGIC to start the actual renovation work. The staff from Hakuten created estimates and handled some on-site construction. BIG MAGIC handled the rest on their own and coordinated stages of renovation to ensure improvements happened smoothly.
Remember, even after your store applies for a Retail Improvement Grant, your renovations do not need to occur exactly as described. Your Retail Development Specialist is there to help reevaluate your plan to match your store's unique situation. BIG MAGIC spent a month and a half working on improving their interior.
3. Share Progress and Prepare for WPN Premium Evaluation
BIG MAGIC regularly held meetings to share progress throughout their renovation process. Each check-in included inspections to examine whether the store was on track to earn a WPN Premium designation.
Their Retail Development Specialist determined whether BIG MAGIC's renovations aligned with the rest of their store's merchandising and branding efforts, as well as highlighting other suggested areas of improvement.
Outstanding suggestions regarding the overall layout and product displays in-store were addressed one by one to make the evaluation process run smoothly, ensuring everything would be perfect before WPN Premium Aesthetics Committee review.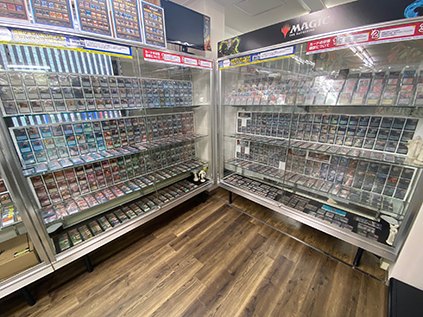 4. Review and Earn a WPN Premium Designation
After spending around three and a half months on their interior, it was time for BIG MAGIC in Namba to record their in-store video walkthrough to submit to the WPN Premium Aesthetics Committee for review.
When their review surfaced additional suggestions to improve the store, BIG MAGIC addressed them swiftly, further pushing their interior to be the best it could be. At the end of November 2021, their efforts came to fruition, and BIG MAGIC earned their WPN Premium designation.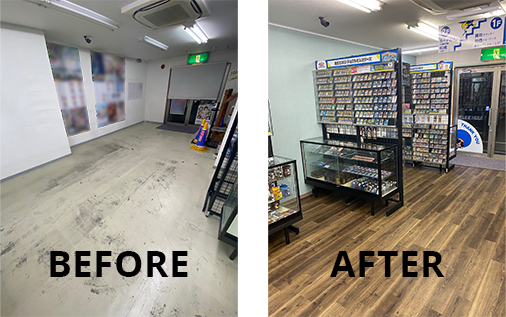 Achieving a WPN Premium designation relies on more than your store's aesthetics—your store must also actively host events through Wizards EventLink, provide high-quality customer service, and maintain your in-store environment regularly.
However, we understand that improving your store's aesthetic presentation can present unique hurdles, based on factors such as your store's physical layout, which may have predetermined structures that are costly to replace or work around.
Retail Improvement Grants were created to help stores overcome this hurdle. If your store is currently working through these unique hurdles on your Path to WPN Premium, we hope you take the opportunity to use the grant to help get the resources you need to cross the finish line.
Retail Improvement Grant applications are open for 2022, so be sure to speak to your WPN Business Development Specialist about an application as soon as possible.